Laura León nace el 9 de febrero de 1996 en Vigo. Graduada en Comunicación Audiovisual en la Universidad de Santiago de Compostela, cursa posteriormente el Máster en Teoría y Práctica del Cine Documental de la Universidad Autónoma de Barcelona.

Laura guarda especial interés por disciplinas como la lomografía, el sonido audiovisual, y casi cualquier materia que implique la convergencia del sonido con las artes pláticas. Tras la publicación de su primer álbum de estudio de música ambient, decide unir disciplinas en el proyecto videoartístico Percepciones de un silencio (2018), que crea y dirige poniéndose en contacto con doce personas provenientes de todas partes del mundo y dedicadas a la música y al arte sonoro. Este trabajo le vale su entrada al sello británico Phantom Limb, que publica la versión masterizada de los doce tracks que componen la instalación videoartística bajo el nombre 12 Percepciones de un silencio.
APARICIONES EN MEDIOS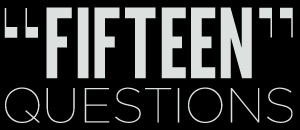 "I see my approach as an intimate concept,
as something purely personal. I am interested in
the exploration of the self and the conception of art."


Read more ︎
"...de esta manera, se pasa de la pulcritud violácea
de Myosotis a la melancólica alegría de Cian o al desasosiego y la oscuridad de índigo. Cada color
es interpretable mediante la escucha activa
del oyente."


Read more ︎

"Un viaje cargado de texturas, humedad y sal"




Read more ︎



"To call this project a curio is to undersell
it's inherent poise and beauty"




Read more ︎
"The music entertains; the images challenge;
the combinations engage the intellect and emotions.
The conversation continues long after the music has ended
and the images have faded. Doce Percepciones de un
Silencio may open more than one valuable dialogue."

Read more ︎

"...each piece of music changes the feel and
atmosphere of the film itself. Put simply, it would be
like seeing the Mona Lisa while listening to David Bowie,
then seeing it while listening to Vivaldi."



Read more ︎
"the result - as an album of music - comprise
twelve pieces of exactly the same length, with
a unifying theme, yet borne from a multitude of wildly
distinct processes, backgrounds (lingual, geographical,
cultural and musical), deliveries and creative desires..."


Read more ︎
"As one listens, a million different
secrets unravel, making the music limitless."




Read more ︎